Hi Community,
We are facing an issue in Freshservice marketplace app. Where one of our users tried to install our app on their Freshservice account. The user faced an issue installing the app and they reached out to us.
After our investigation, we found that the issue is due to the mismatching data in ticket fields.
In their Freshservice account ticket fields data, the status field name is stored as "name": "sta". Whereas in other users account it is stored as "name": "status". The user has no control over setting the name for ticket fields as per my knowledge.
Default Ticket Field Data :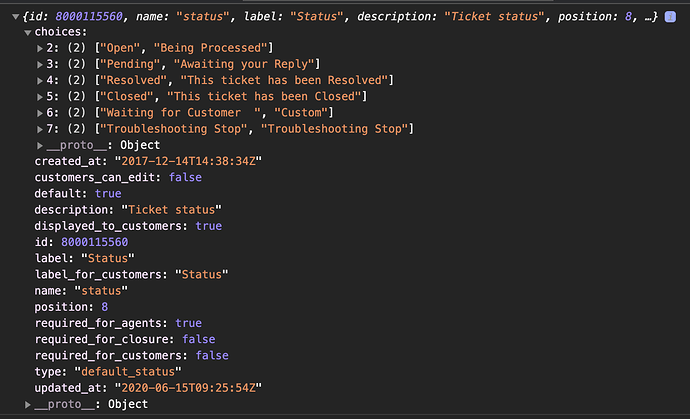 User's Ticket Field Data :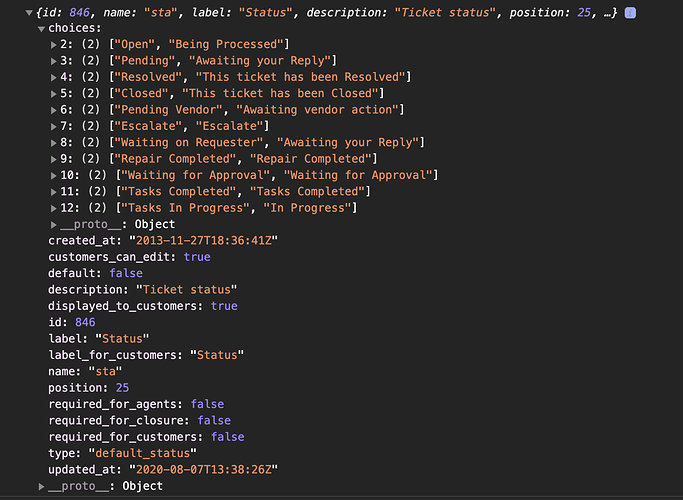 We have reached out to Freshservice support a few days ago. We are yet to get a response from Freshservice support. Please help us resolve this issue.
Thanks,
Arshath