Heelo everyone,
i'm trying to create a custom connector to call some freshdesk api function.
I realized the connector, but it doesn't work because needs to connect.
I tried many ways to di it, but i do not understand how to config the Security Tab in PowerApps/Automate custom connector.
Can anyone explain me wich steps i have to follow?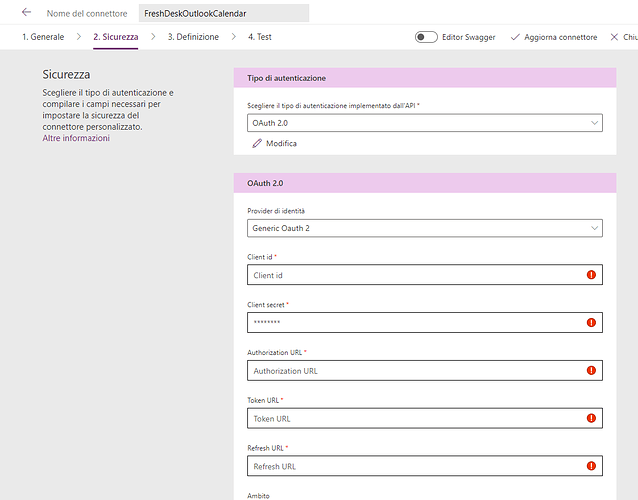 igave a look on internet but didn't find any clear instruction.
many thanks,
Andi