Hey guys!
We have this method Set Options of Ticket Property Fields to set the options in a specific values in a drop-down list, including the status field. But we can't set the options in the status on the reply button: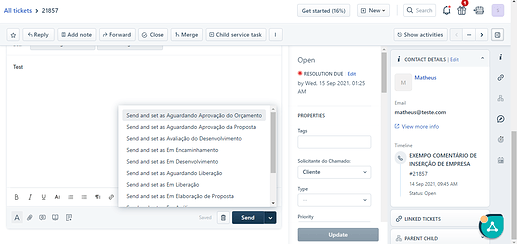 And in the ticket list: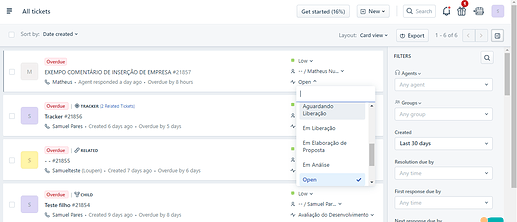 Is there a way to set the status in this places as well?
Or is it possible to remove the status field from these places?
Usecase: I build an app that works like a status workflow: from status "A", you can only go to status "B" and "C".