Not quite sure if this is even possible, but I would like to know if there is a possibility of creating configurations for the custom apps that are deployed under Custom Apps.
This is an idea of what I wanted to create.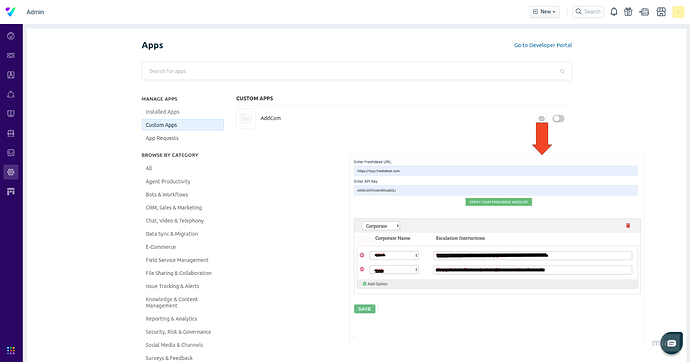 I was not able to find anything under placeholders or any other documentation as to how the developments are done under an Admin section of the custom apps.
Would appreciate any insight on this. Thanks!