Im trying to make a small app and have tried a few times (a lot acctually) but can not figure it out. Now Im hopeing somone can make me a dummy app so I understand the connection.
In Freshdesk, I would like a button in the ticket bar.


This button will do one thing, open a dialogbox.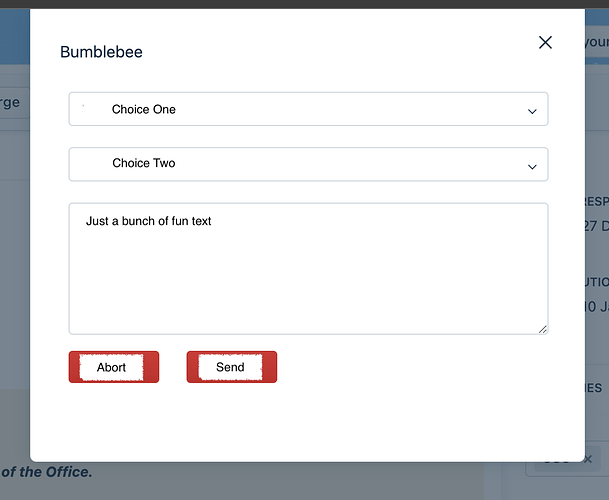 The thing I need a hand with is the following:
When pressing the send button I would like all the textfields to be send via API POST to Azure Logic. Every time I've tried this I get object object on the receiving end, Azure Logic.