Hello my friends,
When i try to add a custom app in https://developers.freshworks.com/account/new i get an error that says
"Sorry! We accept app manifest with Node.js runtime 12 only". I have validated and packed my freshdesk app.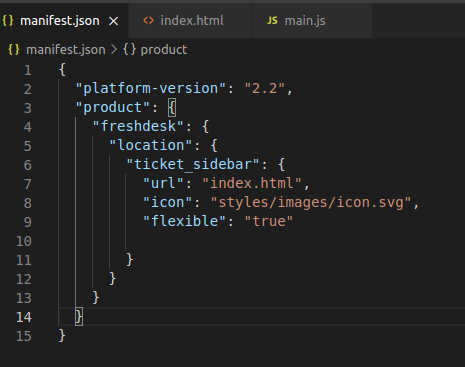 This is my manifest file. It is working fine in my local dev environment. My index.html file contains the js that utilizes client.request to load an external page using a GET request. Please can you help me guys.