Hi Team!
I hope you are doing good
I am trying to implementing the OAuth for Freshdesk Trustpilot Integration. Unfortunately, I am unable to get the access token
. But I am able to successfully authenticate with Trustpilot
I have created a developer application in Trustpilot and I got API key, API Secret, and Callback URL(For Testing http://localhost:10001/auth/callback, and for Production https://oauth.freshdev.io/auth/callback) and put those API key and secret in oauthconfig.json file.
I got Invalid state message once I have successfully authenticated with Trustpilot. I have added the screenshot below which I have received from Freshdesk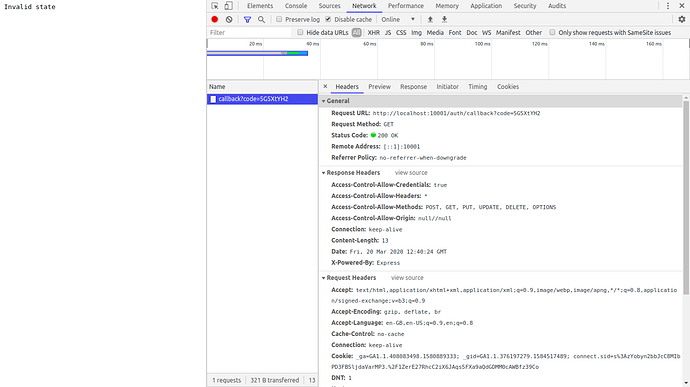 Please help me out on how to get this resolved