Hi Team,
In our freshsales suite app "iparams.html" page, when we try to store a base64 string of an image, video or a document in iparams, we are getting an error as "payload too large" and also we are getting the same error, when we try to use the same with client. request or any other request package.
Node version used v12.22.0.
fdk version 7.4.2
please find the screenshot of the error below for reference.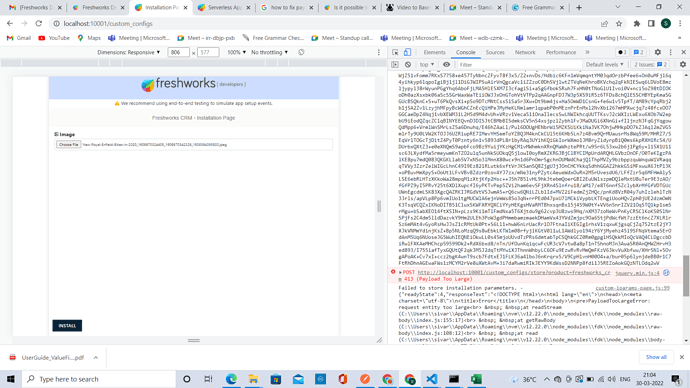 Looking forward for the response.
Thanks,
Suman.