Can you share the app zip of the live version and draft version? will initiate private dm to get the files.
meanwhile @Ayesha_Kulsum_S_J from the backend, we found line# 123 in server.js causing the error Identifier 'type' has already been declared. can you fix and submit the app again to check if it is getting published.
Yeah, there's something happening with the developers portal.
Yesterday I created a topic about not being able to log in.
Someone commented that could not publish the app - and I experienced it too.
After publishing, and email is sent: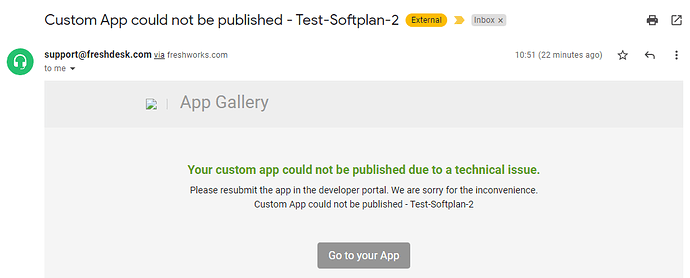 And in developers portal, app stays in "Publish in progress".

Hello @samuelpares,
There was a technical issue yesterday with the developers portal login and it is marked as resolved, hope you are able to log in now.
This thread has an app code issue stated above, and hence it has failed to deploy. Similarly request you to initiate a separate topic with the details, it will help us resolve that too
This topic was automatically closed 6 days after the last reply. New replies are no longer allowed.