Hello,
I have encountered an unknown error when installing a custom app in a Freshdesk environment.
Basically I have a custom serverless app. I uploaded the .zip file in the Developer Platform correctly and in Freshdesk I have the button "install" available. After clicking it and filling the custom parameters, the installation process fails giving me an unknown error.
Here is the screenshot showing the error: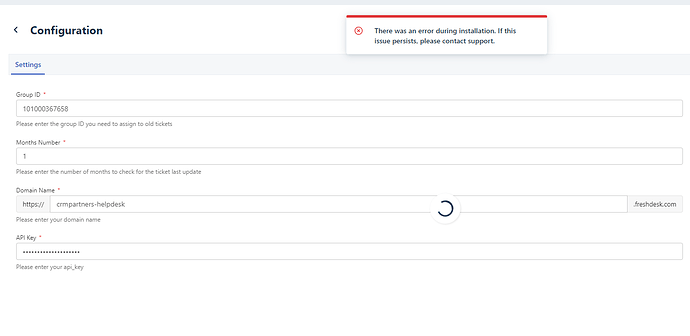 These are the HAR file containing the network logs and the LOG file containing the console logs:
failed_request.har (148.5 KB)
app-installation-failed.log (29.2 KB)
What I found in the HAR file that might link to this error is this:


which is the response of a request made to
https://1-2416054.appgallery-euc.freshworks.com/apps/143552/app_setup_event_status?event=install&appId=69200
Can somebody give me a solution to this problem?