I am attempting for a webhook triggered in Freshdesk to POST to my logistics provider's API (it won't…POST that is).
I've tested it successfully in Python from the command line on my machine but no such luck with Freshdesk so I'm assuming it has to do with the custom header portion as I know the payload is good. Logistics API is looking for 3 headers and I found this here - Using webhooks in automation rules that run on ticket updates : Freshdesk - that you can't separate them by commas but that's the only way I didn't get a "Please enter a valid json" error like here -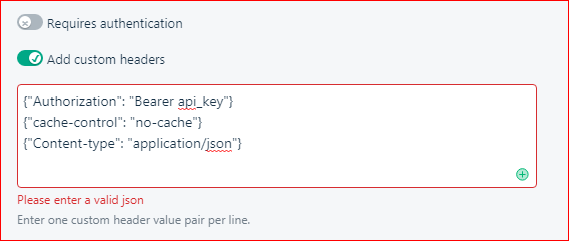 Any assistance in tackling this header please? And we don't have a way to catch the response so we can grab some info on what went wrong I presume (without writing a whole Freshdesk app
)?