Hi Team,
I was trying to upload the Freshdesk app at the marketplace but getting the error that The submitted app form has few validation errors. please fix them and resubmit
although, we uploaded the same app two months ago. now, we have done minor changes and it is showing this message. I attached the SS for your reference.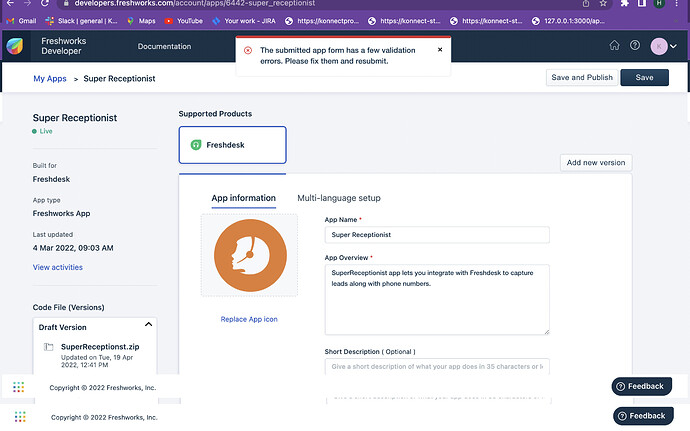 Please provide some solution for this.