I am trying to increase my code coverage %.
I am not sure why the code coverage of fdk 8.6 (latest) is not working properly.
I tried code mentioned in the blog below and its coverage isonly 64.77%.
here is the screen shot of the code which was written in the blog where its showing 91.67% and on my local its showing 64.77%.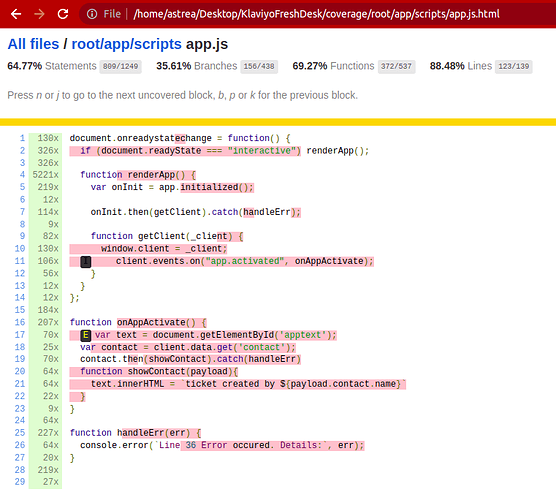 I tried all the flows which are in my application but its not increasing significantly.
Is there any way to write the tests rather than using the standard fdk that generates wrong results.
Please give some examples if its possible.