Hi,
Since yesterday, we face an outage in the Freshdesk product. All the serverless methods like onConversationCreate,
onTicketUpdate, onAppInstall, etc. are not getting triggered in the custom app.
Also, we deployed a sample serverless app and tried to install it but couldn't. Please refer to the below screenshot for reference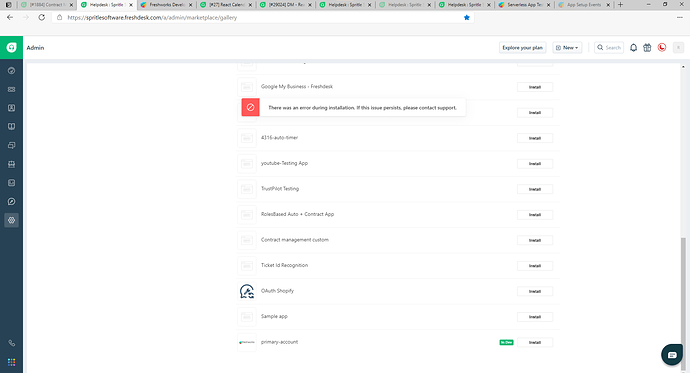 Could you please check this and fix it ASAP?