I am trying to create a recurring schedule, but I don't want to pass any data. So I removed the data property alone from the schedule registration as below.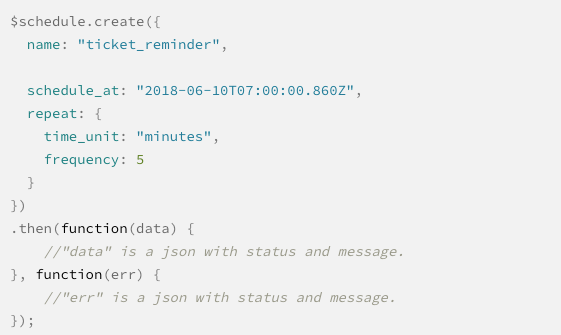 It works fine in the local test but after uploading it, as a custom app, it throws an error. getting the error is totally fine. if this behaves as same in local then we can avoid this kind of surprise after installation.
If you make it's consistent across, that would be great.