Hi,
We are facing an issues in the serverless events.
The ticket is created at a time where the bulk tickets were created in your Freshdesk instance.
The App OnTicketCreate event was triggered simultaneously for all the tickets. Due to this the App was not able to run the remaining functionality.
Below is the screenshot for your reference.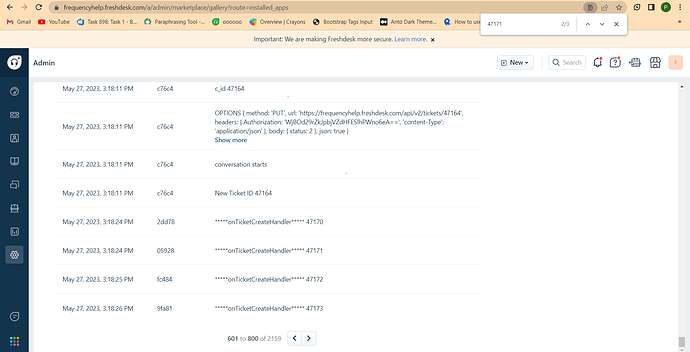 Please help us on as soon as possible.