Hello,
I integrated a Crayons form in a Freshdesk app a while ago.
Unfortunately, the datepicker is not shown in its full width: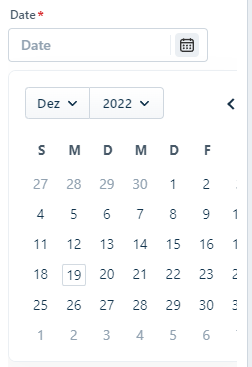 Saturday is cut and the option to jump to the next month aswell.
I found out, that if I shrink the mdp-container element inside datepicker, it is shown in its full size: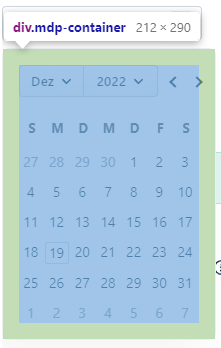 But why doesn't it render properly when loading the page/app?
Best,
Tom